"You already know Oscar loves trash. But do you know how much he loves his trashcan?
Oh, home sweet home. So it's obviously what kind of music is his favourite.
Yes, Metal of course!"
"Oscar the Grouch" from the kids show "Sesame Street" as a metalhead.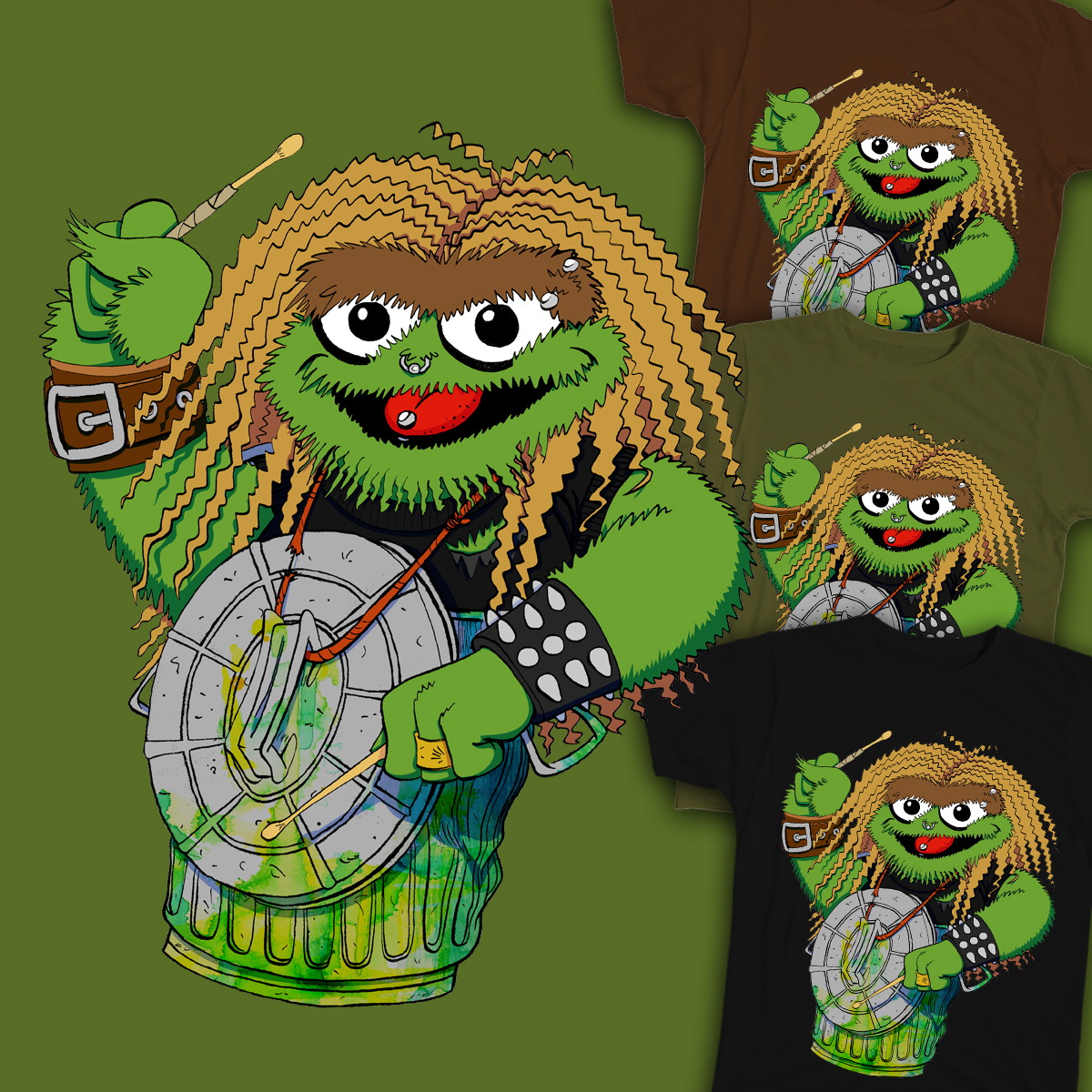 Last week I was working on this illu for a design-challenge on threadless. For this illustration I used my new liquid inks for the first time. And what should I say? I love this stuff!
They are cheap, no-name-inks, just for trying out. But the colors look bright and wonderful. I definitely should use them more often.